In a rather competitive earbud market, two names easily stand out. Google Pixel buds and Raycon Earbuds have been with us for quite a while, and both earbud brands are elite in their qualities.
From silky high-end hardware to immersive user experiences, it's hard to separate the two in performance.
However, in a contest of giants, there can only be one winner. Who will it be? Google Pixel Buds or Raycon Earbuds? Let's take a deep dive into this article and find out.
Google Pixel Buds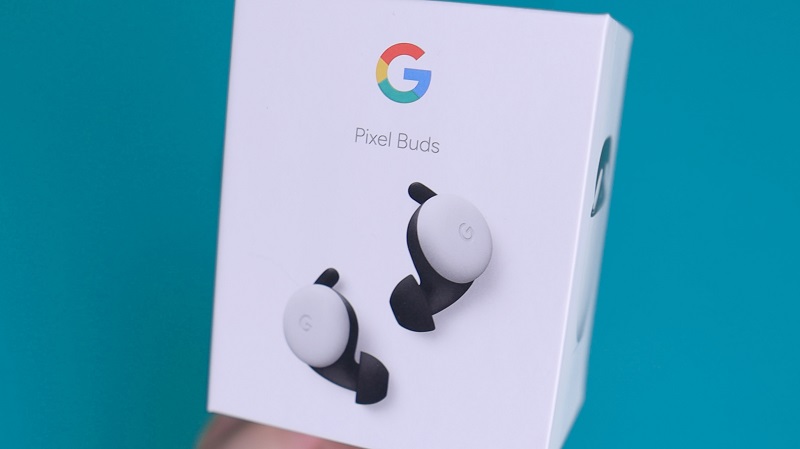 Google was initially stubborn about getting into the wireless earbud market. Their first-generation earbuds were not truly wireless, and their performance was less than impressive.
After assessing customer feedback, Google went back to the drawing board and took their new Pixel Buds to a whole new level.
Not only are they fully wireless right now, they also have better sound quality than they initially did. They also offer full hands-free Google Assistant voice controls and wireless charging.
This has since earned them a position at the table with the big boys. Do they perform as well as they look?
Raycon Earbuds
Music star Ray J founded the Raycon brand as a response to a need for high-quality wireless audio products at more economical prices.
Because of his celebrity appeal, Ray J's Raycon brand took off quickly and continues to compete with massive brands such as Sony, Samsung, and Apple.
You've probably seen them with one of your favorite YouTube influencers or celebrities. The testimonials from everyday users on their website are quite telling too. For that reason, I wondered: Are they as good as they are sold to be?
Let's start with their charging cases
Charging Cases
Getting the charging case right is just about as important as anything else because it gives you a first impression. Poor charging case design will turn off users with a keen eye for style and ruin the entire experience for those who buy them, anyway.
So how does the Google Pixel earbud charging case measure up?
Google usually does a marvelous job with design, and that hasn't changed one bit here. With a neat, white, soft, oval charging case, you'd love to pull it out anywhere.
It's quite small too, quite portable, and will fit in your back pocket. This charging case design rivals even that of Apple's Airpods.
Its magnetic lid actually works. It's effortless to open, and it shuts with a soft click. Google's Pixel earbuds fit snug inside it to charge, which makes this case as functional as it is stylish.
An LED light inside the lid tells you the charge status of the earbuds, while one on the outside tells you how charged the case is. This design feature helps you determine how charged both your casing and buds are.
How about Raycon's Charging Case?
From the box to the charging case, you get nothing but class. Except for the lanyard attached, the charging case is an absolute work of art. It's petite size rivals even that of the Jabra 75t case, going for a rounded square look.
This case easily fits into your pockets or purse. They're so unintrusive that you might forget you're carrying them.
Don't let the size fool you. Inside the case, Raycon's earbuds click firmly into place to charge. The case's functionality is unquestioned.
Once you've put your buds into the charging pod, they stay well in place. The magnetic lid also stays shut and won't slip off.
Verdict:
This one's a tie. Both case designs comprise high-quality materials, are exquisite and functional as advertised. 
Earbud Design
How do Pixel Buds look like?
Google Pixel buds are about the size of two mentos, except with two 'G' engravings. This thin design fits so flush on the ear that unless you turn your head sideways, nobody would notice you're wearing them.
Pixel buds come with three sets of silicon ear tips so that you can choose which ones fit best. Built-in concha wings on the inside of these buds help hold these earbuds to your ear, but you can't swap them out.
Don't worry though, they are quite functional and add to the personal style of the buds.
Pixel earbuds use the same plastic material that makes the charging case, but they come loaded with a myriad of touch sensors. When you tap them, you activate commands on them without driving them further into your ear.
They're also IPX4 sweat proof, so you can use them while jogging or working out at the gym.
We wrote an article about Are Google Pixel Buds 2 Good For Running.
What about Raycons?
Raycon Earbuds are quite small too, but they also fit well in the ear. Their fully plastic build makes them lightweight and easy to wear, delivering unique comfort for extended use. They put little pressure on the inside of your ear or go too deep.
Unlike many other bud brands, Raycon earbuds come with six pairs of silicone tips that let you decide which ones fit best. They also have built-in concha wings that don't always feel great, but these buds are so light that you won't feel them, anyway.
They're also rated IPX4 sweatproof, which makes them just as ideal for the gym and track as any other earbud. Check Is Jabra Elite 75t Sweat Proof?
Their smooth plastic construction feels cheap, which is quite problematic. Their glossy finish doesn't help much, especially considering that it makes them slippery to the touch. They have buttons in place of touch-sensitive surfaces. So, you're getting standard earbuds for their price.
Verdict:
Google Pixel Buds win. A touch-sensitive surface that works perfectly beats buttons any day.
Battery Life and Connectivity
How long do Google's Pixel buds take to run out?
On one full charge, Pixel buds will take you a solid six hours of constant playback before you have to recharge them. That's quite impressive for them, considering Google markets them at about five hours.
Six hours still falls short of the best playback times in the market, but it'll do just fine for your commute to work, school, or a workout session at the gym. Add that to the charging case and you have about 24 hours of constant playback.
One neat feature that you'll get with Pixel Buds is fast charge. Ten minutes in the case will get you an extra two hours of playback, especially if they cut out before you need them to.
Google Pixel buds support Fast Pair on Android devices, which makes the set-up process much quicker. Hold the buds close to your device and you'll get a pop-up notification requesting you to pair with them.
If you open the case next to your phone, a pop-up window will show you the charge status of both your case and the earbuds.
While you can't connect to multiple devices like Jabra's 75t earbuds, Pixel buds connect swiftly and support seamless switching of devices. Pixel buds can hold a connection for the length of an entire football field, which makes it ideal for training away from your device.
That doesn't excuse their connectivity issues, especially once you use them regularly. Connectivity will drop frequently in areas with high interference, like airports or places with high human traffic.
How Do Raycons Earbuds measure up?
One full charge will get you 6 hours of uninterrupted playback. That's also quite impressive. The charging case extends this period to about 24 hours. For your everyday gym and commute to work, these buds should perform just fine.
Raycon Earbuds do not support fast charging, but they'll be ready to go in just under one and a half hours of charging.
Much like Pixel Buds, Raycon earbuds support Bluetooth 5.0 technology. They have excellent range, which is great, they tend to cut out when you move from room to room. For optimal performance, keep your device next to you at all times. 
Connectivity may also drop in places with high levels of interference. Places with walls and other obstructions may create such problems. It's much easier to carry your device with you.
While Bluetooth can go through walls, the signal may get weaker.
Raycon earbuds do not support multi-device pairing either, but switching from one device to another is just as seamless as Pixel buds.
Verdict:
Google Pixel buds win here. They can connect to devices over farther distances. They also charge faster than Raycon earbuds, and that can be quite useful sometimes.
Sound Quality
From a general standpoint, Pixel buds sound fantastic. That's assuming that you don't like banging bass. If you're a true basshead, these buds won't work for you. However, they reproduce audio accurately, keeping subtle but present kicks and guitar tunes.
The highs are also quite amplified. They're great for listening to podcasts and audiobooks. Pixel buds fall into the 300—3000Hz range, perfect for speech intelligibility. With these buds, you'll hear pretty much everything a commentator has to say.
For Raycon earbuds? Not so much.
I'd say that you get the opposite of what you get with Pixel buds. Raycon earbuds put out an enamoring bass. The highs are boosted, but these buds sound off, especially with poor mid-range accuracy.
The treble range also misses the mark, but this only helps make the bass more powerful. The EQ sounds off for people who want to listen to a rich sound. Otherwise, they sound … okay, and they may get louder, which sometimes distorts the sound.
Read more about Are Raycon Earbuds Noise Canceling?
Verdict:
Google Buds win. Well-balanced sound is better than super bass, but this will entirely depend on the user.
Microphone and Call Quality
Comprehensive Microphone System
Pixel buds use Google's comprehensive microphone system, which helps register your vocals. They also have voice-detecting accelerometers that will sense jaw movement–a nifty feature that also only exists with Apple AirPods Pro.
With Pixel buds, If you're on a call, a person on the other side will hear you with good clarity, even though they'll recognize that you're using a headset microphone.
Aside from that, Google Assistant works well with Pixel buds. Good Microphones mean that Google Assistant will perform all the tasks and commands you give.
Clear Voice Capture Technology
Raycon Earbuds have Clear Voice Capture technology, but the quality of the microphone leaves a lot to be desired. While you'll hear someone on the other end just fine, you'll sound distorted.
You'll sound like you're underwater sometimes and in others, you'll sound as if you're far away.
Your voice will dip in and out of most calls, and they'll be more frustrated the harder they try to listen to you.
Verdict:
Google Pixel Buds win. Having a microphone that actually works is a huge plus for the Pixel buds because you can take your calls hands-free.
Price
Google Pixel Buds aren't cheap. You'll get them for around $179 at the Google Store. With the features Pixel Buds offer, I'd say they're worth it. At that price range, however, check out your options.
The Jabra Elite 75t earbuds do much better than Pixel Buds and cost just as much. There are other options too, considering some amazing earbuds cost less.
Raycon "The Performer" E55 earbuds cost about $119 on the Raycon Website. For what they offer, these buds are quite pricey. Jabra Elite 65t earbuds fall in the same price range and offer much better quality.
Verdict:
Tie. Go for whatever you like. But I lean towards Pixel buds here. Or have a look at Raycon Alternatives.
Raycon Vs Google Pixel Buds: which is better?
Google Pixel buds are the overall winners here. Google took feedback about their first-generation earbuds and created an amazing product. The features and capabilities of Google Pixel buds put them above the competition.
Raycon Earbuds offer high-quality bass that will blow you away. Their tiny size also benefits them. They are lightweight and comfortable enough to use for hours. They are not great for calls, but they are a decent pair for entertainment.
Got questions or suggestions? Contact us. We appreciate the feedback. Share this article with your friends and suggest other products you love and we'll review them.