Listening to your favorite audio and podcasts while you're jogging is now made easy and comfortable through Google pixel buds 2.
These pixel earbuds work great for running and offer consumers reliability, good-quality sound, and come in four different colors.
There's nothing more encouraging than jogging up an incline while "Eye of the Tiger" is booming in your ears with no worry that your earbuds will fall out and trip you.
I am going to discuss Google's pixel earbuds 2, how they compare to the original pixel earbuds, and everything else you need to know before purchasing them. Let's get into it!
Are Google Pixel Buds 2 Good For Running?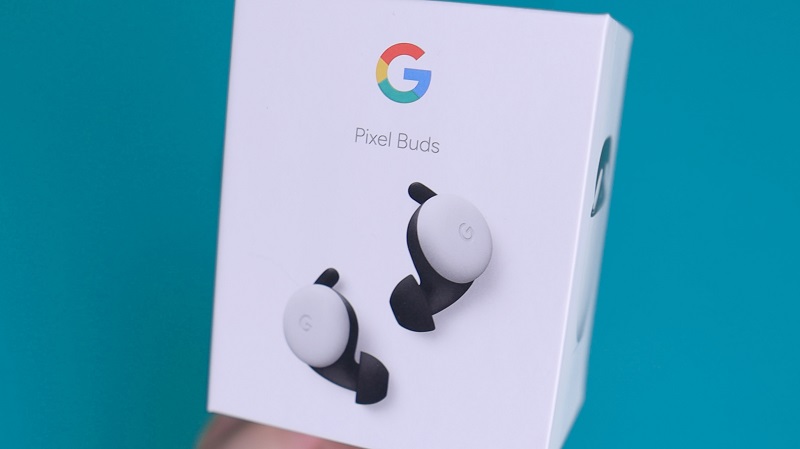 Yes. Google did good work with the new version of its Pixel Buds to fit the running environment. It is water-resistant, has a better battery life, and easy to use as a control device for your phone.
If you're a pro jogger or just getting started, you'll know how tricky finding great earbuds for running is.
There are tons of options out there. From different brands with different styles, but here's the problem: Some aren't high quality and may break after the first use while others are uncomfortable and keep popping out.
What To Look For When Buying Earbuds For Running?
Whether the earbuds are water-resistant: Jogging makes us sweaty so, finding sweat-resistant earbuds is a great idea. However, if they're fully water-resistant, even better! You don't have to skip listening to your audio while you jog on rainy days.
The battery life of your earbuds: Make sure you know how long your earbuds will last after being charged, as you don't want to get in the rhythm of your run only for your earbuds to die. Purchasing earbuds with medium to long battery longevity is the best way to go.
The size and how they fit. I covered the inconvenience of your earbuds popping out every so often. You can purchase earbuds that come with different sized ear tips if you want a variety of sizes. Alternatively, you can purchase a pair of earbuds that are affirmed to fit comfortably and securely, such as the Google pixel earbuds 2.
The cost of the earbuds. You may think that settling with a cheaper set of earbuds is the better decision. Most of the time, this can be completely wrong. Cheaper earbuds tend to be unreliable, low quality, not water-resistant, and easily come out of your ear. Instead, stretch your budget a little to invest in a fantastic set of earbuds that you can count on.
The earbuds' controls. When you're running, you don't want to keep hold of your smartphone the entire course. Earbuds that are usually more expensive include buttons or control pads on the earpieces. These convenient controls allow you to skip, repeat, and change the volume of songs.
As a pair of earbuds that is fantastic for running, Google pixel earbuds 2 successfully ticks all those boxes.
We did a full review to compare Google Pixel Buds and Raycon. Check Google Pixel Buds Vs. Raycon Earbuds.
What's the difference between pixel buds 2 and pixel buds?
While I've established that the pixel earbuds 2 are great for running, how does it compare to the original pixel earbuds?
Price
The price difference between pixel earbuds 2 and pixel earbuds is not very wide. Google priced pixel earbuds 2 at $179 and $159 for the pixel earbuds. It is no surprise that there is a slight increase in terms of price. Wireless earbuds are generally more expensive, and the pixel earbuds 2 is their latest release.
Design
Noticeably, the design of pixel earbuds 2 differs from that of the pixel earbuds. The pixel earbuds 2 follow the true wireless design and are smaller than the larger, sticking-out original pixel earbuds.
Google included an adjustable wire in the design of the original pixel earbuds. This made the earbuds uncomfortable to move around with. The newer pixel earbuds include a small, rubber wing on each earbud that keeps them secured and comfortably in place.
Water and sweat-resistance
Perhaps you'd like to have a shower after your daily run while still using your earbuds. We can easily do that with pixel earbuds 2. While, the original pixel earbuds are not sweat-resistant, and they don't have an IP (ingress protection) rating.
An IP rating determines how well a product (in this case, earbuds) is resistant to dirt and moisture above much else. As the original pixel earbuds don't have an IP rating, you can't shower with them. Neither can you expose them to any moisture as you can with the pixel earbuds 2.
Battery life
While both the pixel earbuds 2 and the originals boast long battery life, one doesn't last as long as they're supposed to. 
Google advertised the first release pixel earbuds battery to last about 5 hours. However, users reported this to be incorrect, with the earbuds lasting for a maximum of 4.5 hours.
This might not be very far off from what was advertised, but it's not very impressive either.
Google advertised the pixel earbuds 2 to last for 6 hours. According to buyers, frequently this was correct, and they enjoy 6 hours of listening to music. However, the battery life of the pixel earbuds 2 is not an impressive amount of time compared to its competitors.
Microphone quality
While both pixel earbuds 2 and the original pixel earbuds have microphones, one is much better than the other. The microphone on the pixel earbuds was good, but not great.
You could have a conversation with someone, but it would need to be quick, and they would know you're not using your phone.
The pixel earbuds 2 boldly contrasts this. The newer version offers an outstanding quality microphone with clear sound, and the ability to have long conversations without the responder knowing any different.
The newest version of Google's earbuds is a fantastic creation with advanced, refined features that make using earbuds a much more enjoyable experience. But very little is flawless, so we're giving you the pros and cons of Google pixel buds 2.
The Cons Of Google Pixel Buds 2
The design includes a spatial vent that doesn't filter out a lot of background noise.
The battery life is not as long as its competitors.
Only at very high volumes can you hear the bass. Should your earbuds be soft, you might not hear it at all.
You can't customize the touch controls
You can not connect it to multiple devices. Read more Can Google Pixel Buds 2 Connect To Multiple Devices.
The earbuds are easily interfered with by other signal waves.
The range you can use the buds at is not as far as Google advertised it.
If you're at a range that disrupts the signal, moving closer won't help. You need to disconnect and reconnect again.
If you are in the market for earbuds, you may want to check Raycon earbuds alternatives.
The Pros Of Google Pixel Buds 2
The quality of voice calls is superb.
Pairing the earbuds with Android devices is seamless.
The earbuds and charging case design are very attractive.
Google has done the translation technology incredibly well, and it's easy to use
They fit very comfortably in your ear and won't fall out.
Using the voice-command Google Assistant is effortless.
They are waterproof and sweat-resistant, making them great earbuds for running and even showering.
Are Google pixel earbuds worth it?
The answer would be different for the original pixel earbuds compared to the pixel earbuds 2. The original pixel earbuds would not be worth it. They aren't that much cheaper than the more recent pixel earbuds, yet the features are nowhere near as competitive.
The older pixel earbuds have many redeeming features but not enough for earbuds in their price range or compared to the pixel earbuds 2.
If you're considering purchasing Google's new pixel earbuds over the original earbuds-it's worth it. The design is very modern; the functionality is reliable, and Google has improved the features.
Google Pixel Buds also wins over Raycon Earbuds which was a clear verdict in the comparison we did.
Should you opt for the Google pixel earbuds 2, ensure you get them in the right size. They don't include extra ear tips in different sizes.
Things change when you're comparing the pixel earbuds 2 to other brands in the same price range. Unfortunately, the earbuds are lacking in many areas specifically, sound quality, sound performance, and battery life.
The pixel earbuds 2 are worth buying over the originals. But they still need improvement for us to favor them over their competitors.
Final thoughts
The Google pixel earbuds 2 are a great purchase, allowing you to do multiple activities with the conveniences of its true wireless design. Google has made significant improvements to the pixel earbuds 2 compared to the originals.
The pixel earbuds 2 offers easy-to-use functionality and an impressive overall performance. But there are a few disadvantages regarding the sound and lower-than-average battery life that Google should have a second look at.
These disadvantages give Google earbuds' competitors the upper hand. The earbuds need improvement before saying that they are anywhere close to the best in their price range.
Google did a fantastic job at redeeming themselves from the original earbuds. However, sound and battery are essential in gauging the quality and value of earbuds. Unfortunately, Google's lack of sound cancellation and "okay" battery longevity sets them back more than anything.
The new earbuds might be better than the first release, but Google should still go back to the drawing board.