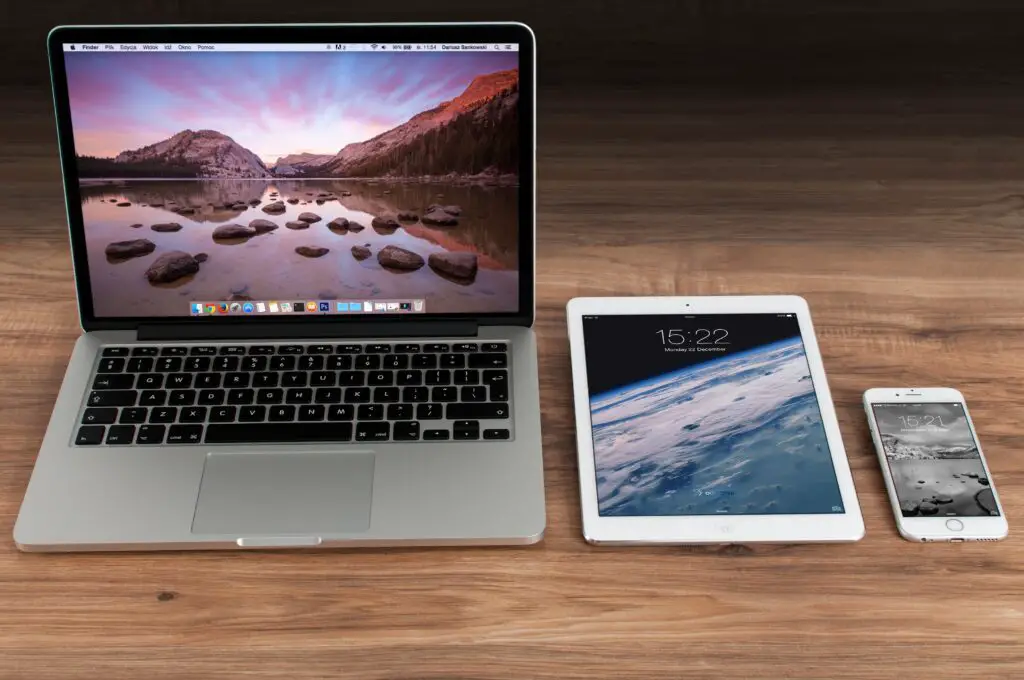 For the people who love to draw, paint, or design visual art, you've likely heard of the iOS app Procreate. It's a highly-rated app for Apple iPad users exclusively, although similar products are available for smartphone users.
It opens the doors for detailed graphic designs and layered digital artwork through straightforward technology. 
The app is acclaimed for its user-friendly layout and design. Users can quickly navigate the space, and it's easy to learn how to operate. Within minutes, creators can start building any artwork or designs from scratch. 
There is a cost to using Procreate, and artists with multiple iPads or creative family members may find that they don't want to buy the service repeatedly for every iPad in their collection.
Fortunately, there's a direct way to share Procreate. 
Can Procreate Be Shared With Family?
Procreate is a shareable app. Technically, under Apple iCloud's Family Sharing plan, users can successfully download applications bought by one device with other devices within the same iCloud. You only need to enable Family Sharing to start swapping and downloading apps. 
Family Sharing allows Apple users to successfully share purchases made via iTunes, the App Store, and iBooks.
Generally, most applications are compatible with the Family Sharing technology, but occasionally there's a problematic app.
To double-check that the app you'd like to download, like Procreate, is eligible for Family Sharing, follow a few easy steps. 
Search for the app in your App Store and click on the product description.
Once you're looking at the product description, scroll down until you find a section labeled Supports.
Under that section, you should see "Family Sharing." If Family Sharing is not listed under the Supports category, then you'll know you cannot download the app between devices. 
Also, read How To Do Pixel Art In Procreate.
Why Share Procreate With The Family?
There are countless excellent reasons to consider sharing Procreate with other members of your family.
The application fosters creativity and technology skills. Users will sharpen their artistic abilities and cultivate a lasting understanding of graphic design and designing with digital tools. 
Beyond the technical skills one could gain from using Procreate, it's also a fun tool.
This service is inexpensive and extremely easy to use. That makes it a solid choice for anyone who's a beginner in the art field. 
Start a new hobby and learn how to draw. Create beautiful artwork or just play around with designs within the space.
You may find that working with Procreate is a stress reliever for you or other family members.
Furthermore, this is a no-mess way of creating art (not that mess would ever stop an artist from trying a new project). If you're looking for a fun activity for your kids but don't have hours to spend cleaning up after them, check out this app. 
Test the limits of what you can imagine and design with Procreate. Also, save some cash by sharing the app between your devices instead of buying it over and over again. 
How To Share Procreate With The Family?
Sharing Procreate with another person on your iCloud plan is pretty straightforward; the trick is to share it via the Family Sharing feature.
This particular tool allows families to divide apps and other purchased items with up to six people on their plan without sharing an Apple ID.
To set up Family Sharing, one adult in your iCloud system can launch the tool from their device. That person then becomes the family organizer. They will be asked to confirm that they are willing to pay for purchases made by other family members within the sharing plan and will be prompted to put a valid payment method on file. 
To set it up on your iPhone or iPad, look under Settings, select your name, and tap Family Sharing. From there, you can select Set Up Your Family. 
To start Family Sharing on your Mac, under System Preferences, click on iCloud and tap Set Up Family. Or open System Preferences and select Family Sharing directly.
Make sure that you've confirmed the correct Apple ID for your sharing plan and ensure that Share My Purchases is toggled on. 
After establishing your family organizer and setting up the plan, you can begin inviting family members to your list.
Under the Family Sharing tool, select Add Member. Then you can type in the Apple IDs for your various devices or the family members in your house. That family member will need to accept your invitation to join.
Keep in mind, when accepting Family Sharing invitations, you can only join one family group at a single time, and you can only change family groups once a year. 
To download Procreate from a family member, check-in your App Store under Purchased.
From there, you should see your family member's names who are also on the plan. Tap their name and look through the apps they have purchased.
From there you can simply select the Download icon and load Procreate on your iPad.  
Read iPad Pro for Procreate.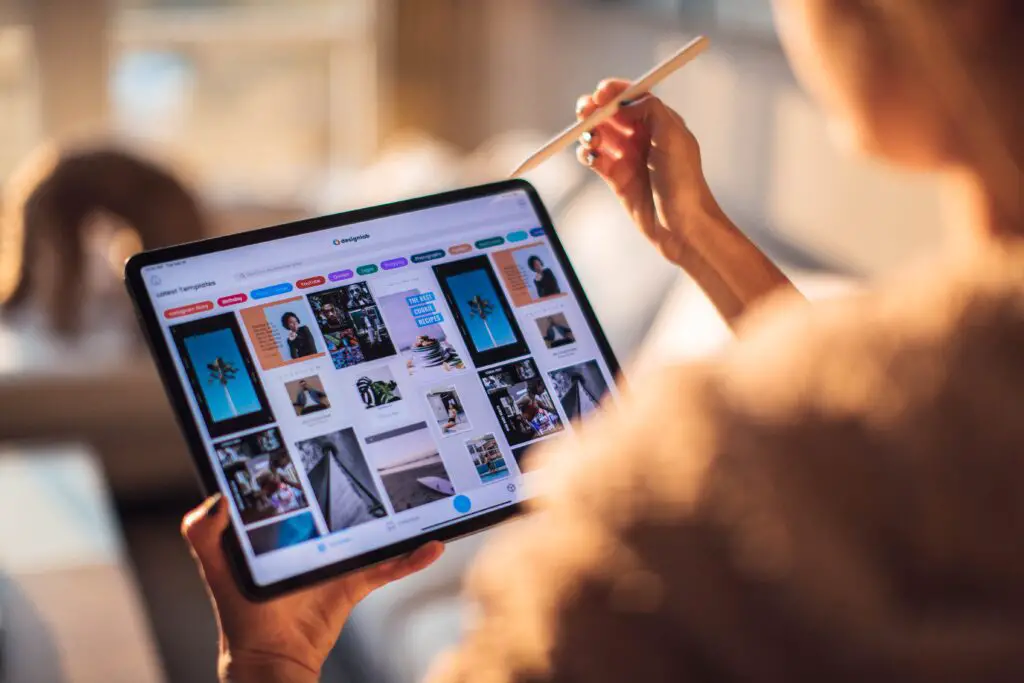 What May Cause Family Sharing Not To Work?
Occasionally, you may find that you run into a problem with Family Sharing; An app doesn't appear downloadable by others on the plan, or your media doesn't seem to be sharing.
If that's the case, we strongly advise that you check the app or media's product description in the App Store, iTunes, or iBooks. 
Under the item's product description, you can scroll to the "Supports" section. There you should see if the product is eligible for Family Sharing.
If not, then it's likely not compatible with the feature and explains why sharing isn't working for that particular product. 
What To Do If Family Sharing Is Not Working?
If you have confirmed that an app is compatible with Family Sharing but still isn't visible in your purchased items, double-check that you are logged into the correct Apple ID.
After you've correctly logged in, ensure that Share My Purchases is turned on.
If you still cannot see any shared content after checking that you're logged into the correct Apple ID and that the proper settings are toggled on, there are still a couple of tricks to try. 
Consider signing out of your Media and Purchases and signing back in. You can try the reboot under the Media and Purchases category in settings, as well as in your App Store and on your AppleTV.
Once you've logged out and logged back in with the Apple ID you use specifically for Family Sharing, content should appear again. 
Check to see if a purchase has been kept hidden by someone in the plan. If one family member has hidden an item, then no device on the plan will see that purchased app, movie, book, or more. 
Finally, you can also try updating the Operating System on your device. Your iPad should be operating at iOS 8 or higher to take part in Family Sharing. 
Can Family Sharing See Text Messages?
No. Family Sharing is only intended for content purchased through the App Store, iTunes, or iBooks.
As long as every device under the family plan operates under its distinct Apple ID, there should be no way for you to see the text messages, contacts, or private information from someone else in your family, through Family Sharing specifically. 
If you're hoping to monitor your child's activity on their iPhone, you'll have to adjust message syncing and parental controls through your child's iPhone settings.
Family Sharing won't monitor their messages. 
What Is Procreate Good For?
Procreate is excellent at mimicking a natural artistic feel in a digital setting. It resembles the feeling of drawing, sketching, or painting on paper.
However, the app also capitalizes on the benefits of using an iPad and Apple Pencil. You can create art and illustrations quickly and seamlessly, swiftly delete previous lines, and swap between colors instantaneously. 
Artists learn how to manage different tools, the benefits of layering artwork in a digital space, and get a better understanding of how to edit and design photos.
Procreate can help students develop more robust school projects or help employees execute fantastic digital plans for work.
Procreate can boost your social media strategy, your personal website and help build your portfolio. It's also an excellent option for hobbyists hoping to get back into drawing. 
If you prefer creating by hand and working with iPads, this application is an affordable and viable option. 
Final Thoughts
Procreate is an award-winning app that is highly rated by artists and digital creators. It's a fantastic tool whether you're a hobbyist or a professional graphic designer.
The app costs users about $10 from the App Store (depending on your region), and it works best on an iPad. 
Fortunately, it is easy to share this application among family members. Turn Family Sharing on with your iCloud account.
Anyone linked to your iCloud account should then be able to download the service at no additional cost. The entire family can start drawing and creating as soon as the app is downloaded. 
If you don't have an iPad, it becomes a bit more challenging to use Procreate. Check out our story about using Procreate on substitute devices and alternative designer apps to use instead. 
You can also find our 2023 Procreate overview detailing everything you need to know here.
Last update on 2023-08-20 / As an Amazon Associate, we earn from qualifying purchases. Learn more about us.